October 12, 2019 at 4:16 pm
#23399
Wes
Moderator
Ok, I finally found it!
When you're on the Page/Post editor, click the little Genesis Icon at the top right of the sidebar. Once you do that then you should see the Layout Options right under the Breadcrumbs.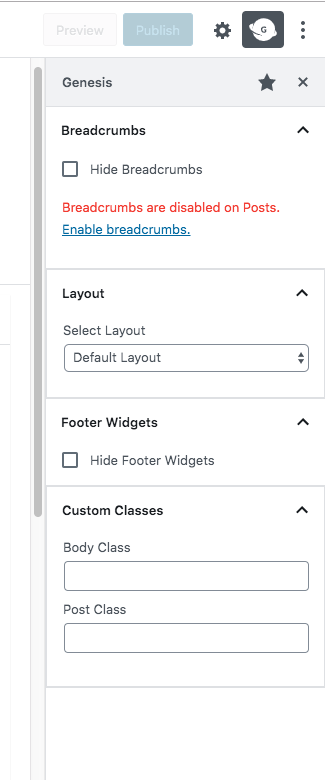 I can't believe I didn't see this mentioned anywhere 🙂 I searched the SP forums, Docs, and everything.
This appears to be changed in one of the recent updates in the Genesis Framework.
Let me know if that works.