October 15, 2021 at 5:55 pm
#24725
Wes
Moderator
Hi Natalie,
I can help you get this setup on your site.
The 1.3 version is only included for those that had previous versions of the theme and preferred using the Widgets to setup their page. If you're setting up a brand new site I would definitely recommend using the 2.0 version instead. Much easier to use.
We are currently in the process of updating a few things on the site at the moment, which means the Documentation will change and show how to setup the theme for the 2.0 Version.
In the 2.0 version you won't need to rely on the widgets to setup the homepage, we have 2 very easy options to get that setup.
1. If it's a brand new site and you would like to install the Demo content, then you can go to t Genesis Child Theme Setup under the Genesis Tab – https://i.postimg.cc/vB2pGSrS/Screen-Shot-2021-10-15-at-4-40-33-PM.png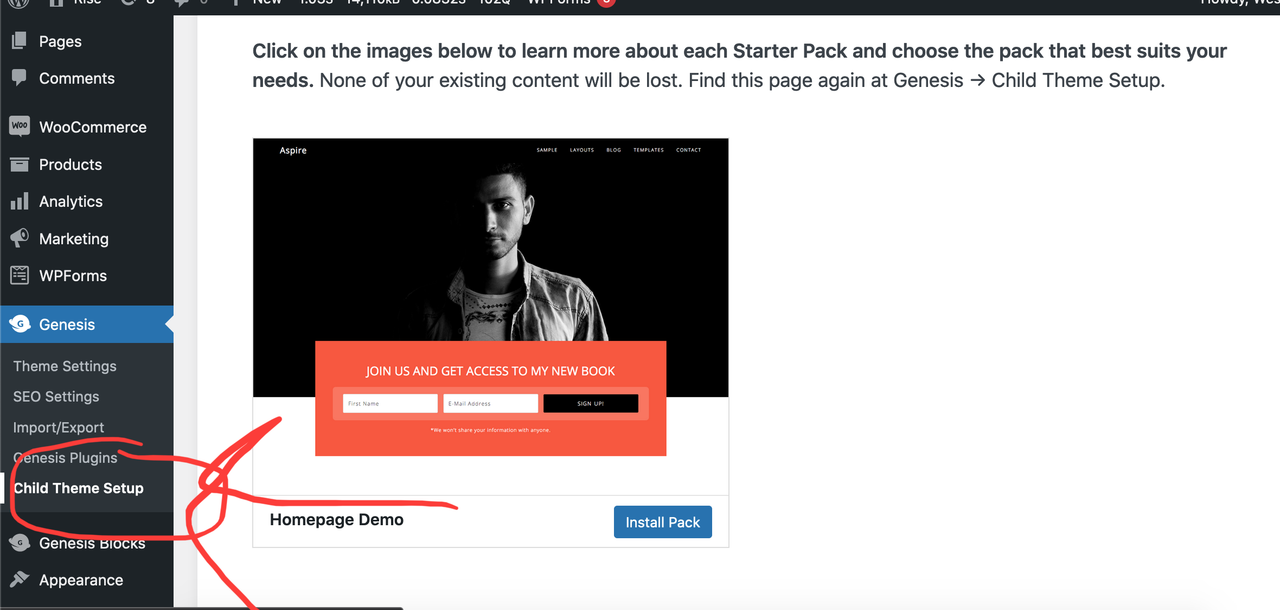 This option installs the necessary plugins automatically (Genesis Blocks, Wp Forms, etc). Genesis Blocks is needed for enhancing the Gutenberg Block experience.
2. The 2nd option is to use the Aspire Collections Plugin (Requires Genesis Blocks plugin to be installed)
To do this, create a page, then click the Layouts link or search for "Layouts" when creating a Block. You can either add the entire Homepage Demo content, or you can individually add certain sections as needed.
Here is a quick video on how to use the Collections plugin.
We have much more New documentation and updates coming!
Let me know if you have any questions!